Government Panels
mcrIT has been pre-qualified onto various Government panels, demonstrating our high level of corporate governance and project management capabilities. We have a proven track record of providing quality services to Government clients including the Department of Defence, ASIC, and AUSTRAC, to name a few.
Australian Federal Government Panels
Click here for more detail.
NSW State Government Panels
mcrIT is official panel member for provision of products and services to the State of New South Wales (SCM0020).
We are pre-qualified on SCM020 at both registered level (provision under $150K value) , and advanced level (provision Over $150K) in the following categories:
A03 Solution Architecture
C01 Data Centre Services
C02 Data Centre Equipment
F01 Network Equipment Installation, Configuration & Maintenance including delivery "as-a-Service"
K02 Security & Firewall installation including delivery "as-a-Service"
K03 Security Testing including delivery "as-a-Service"
K04 Security & Firewall Management including delivery "as-a-Service"
M02 Custom Application Development including delivery "as-a-Service"
M04 Other software services including delivery "as-a-Service"
M07 Software Support & Maintenance Services including delivery "as-a-Service"
Australian Local Government Panels
Local Government Procurement has accepted mcrIT as a provider to Local Government in the following categories: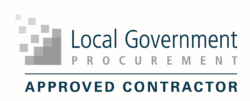 IT hardware
ICT Support Services
Managed Services
Integration Services
Singaporean Government Panels
mcrIT is a registered GeBIZ Trading Partner. This allows us to do business with government agencies in Singapore.
Methodologies
We have focused on establishing methods, processes, and procedures to support our customers and our services. We develop these systems based on industry standards and over 25 years of experience in the IT industry.
PRINCE2 Project Management Methodology
All mcrIT Project Managers have a minimum of PRINCE2 Certification. PRINCE2 (an acronym for PRojects IN Controlled Environments) is a de facto process-based method for effective project management. Used extensively by the UK Government, PRINCE2 is also widely recognised and used in the private sector internationally. The PRINCE2 method is in the public domain and offers non-proprietorial best practice guidance on project management.
Key features include:
Focus on business justification
Defined organisation structure for the project management team
Product-based planning approach
Emphasis on dividing the project into manageable and controllable stages
Flexibility that can be applied at a level appropriate to the project.